Self-Adhesive Labels
GRAPHIC LABELS
Graphic labels are most of the time used in food, cosmetics and chemical industry, as a promotional material, etc.
These products are on demand. It is also possible to use different kinds of a printing material in order to best serve the purpose. Thanks to various printing technologies, we can provide both short-run and long-run printing in combination with a laser or conventional cutting-out, and additional refinement (varnish and lamination).
Graphic label production technology:
UV Ink Jet (CMYK + White) with laser cutting out
Electrophotography with a dry powder toner (CMYK + W)
Flexography (up to 6 colours)
Silkscreen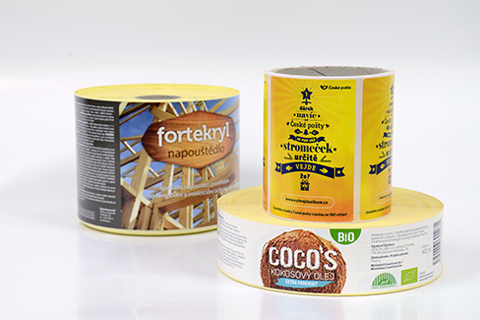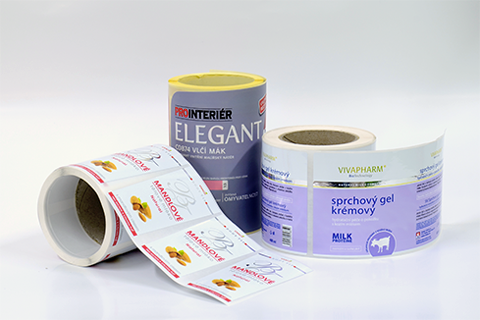 PRICE ATAG LABELS
Price tag labels are applied by labelling pliers (Motex, Blitz, SKY). They are used to show information about a price, best-before-dates and other additional data. A wide range of sizes and colours (Day-Glo, white and pastel ones) is available. On demand we provide pre-printed price tag labels (e.g. logo) and other non-standard designs.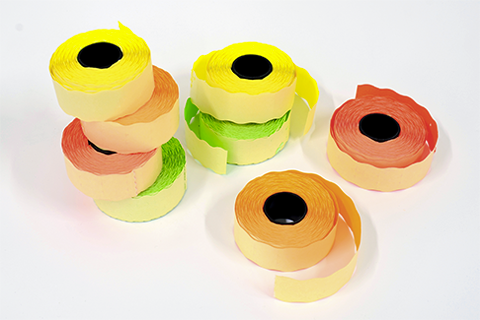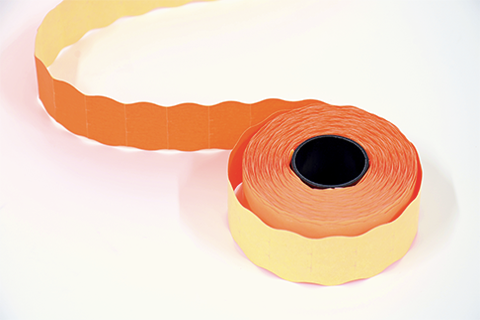 PRINT LABELS
Print labels are used to mark media, products, packages, etc. and as address labels. Laser and inkjet print and copying are what they are suitable for. We normally offer print labels in A4 format and 91 different sizes, and 10 differnet sizes in A6 format. Our print labels are universally used.
THERMAL TRANSFER LABELS
Thermal transfer labels are mostly used in logistics and distribution. They are meant for thermal transfer printers. Thanks to heat, colour is transferred from a special ribbon to a printed material. If using high-quality ribbons, we can achieve first-rate print. On demand we produce imprint thermal transfer labels and the ones made from special materials.
THERMO LABELS
Thermo labels are predominantly used in food marking. They are produced from thermosensetive materials. They are suitable for a weighing system and thermal transfer printing (without using a ribbon). On demand we produce imprint, water resistant, non-standard cut-out-thermo labels and the ones used in freezing boxes.
JEWELLERY LABELS
Jewellery labels are mostly used for jewellery and costume jewellery marking. These labels are made from PE, PP, PET, PVC and other extrudate films. They are highly fat and water resistant.

TAB LABELS
Tab labels are used due to quick and flexible data print in a state administration, banks and offices. They can be printed in dot-matrix printers. We produce single- and double-column tab labels with a side perforation.
INDUSTRIAL SIGNS
Industrial signs are used in production and storage halls in particular. They include safety and floor signs and stock position signs. This type of labels is highly resistant to a mechanical damage with a long lifetime period.