SPECIALITIES
SAFETY LABELS
Nowadays, there is a strong emphasis on protection of products against forgery. For this purpose, we use only special materials which serve as an alternative to a seal. The structure of these materials is carefully developed in order not to remove labels without any damage to it. These destructive labels are made out of different materials, and a type of destruction can be different, too. Needless to say, the purpose of all of these labels is the same, as well as an adhesive used is very strong and high-quality.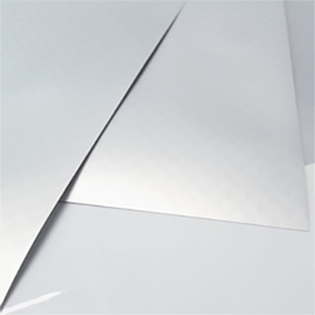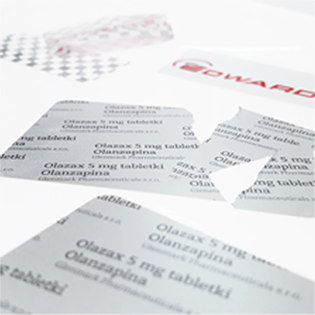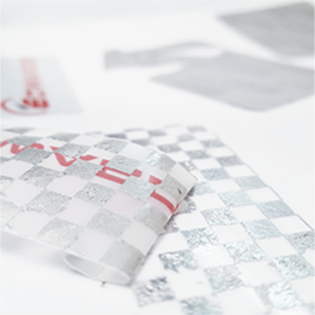 VARIABLE LABELS
Variable labels are predominantly used for marking each product by a unique code, or for promo events. Labels can include a unique bar code (Code 39, 25, 128, etc.), 2D code (QR or Data Matrix) or a unique series of numbers or letters. A number of copies can go up to millions.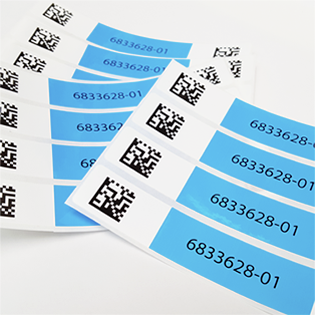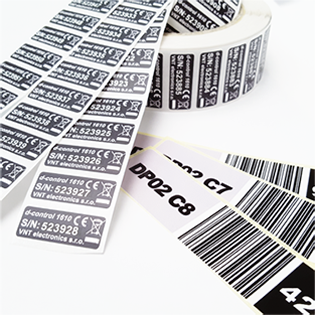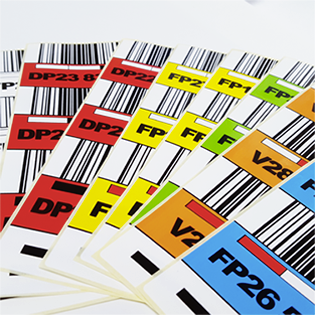 RFID
RFID (Radio Frequency Identification) is an automatic identification technology. Data in a digital format are stored in RFID tags/chips, from which they are read, and resaved afterwards. RFID, as a carrier of information, can have a format of a label (Smart label) or a package-like format made from different materials and of different shapes and sizes. In order to read and write data into a RFID tag, you have to use a RFID reader (a mobile terminal, stationary gateway, OEM module, a manual reader, etc.).
We offer a wide range of RFID tags of all frequency bands, various sizes and types of labels (paper, PP, etc.).
BOOKLET AND SANDWICH LABELS
Booklet labels are such labels which include a leaflet or a brochure, and provide much more space for information than common labels. Booklets are mainly used as a platform for information about competitions, coupons for respondents, tattoo transfers, small magnets and in the pharmaceutical and food industry.
We can also provide two- or three-ply sandwich labels with the possibility of re-sealing. Labels do not get damaged after sealing, and stay complete. You can also unstick a part of the label and stick it somewhere else. Sandwich labels are applicable to various cream containers, nail polish, hair cosmetics, etc. Furthermore, besides paper, sandwich labels can be made from a plastic film. This is why they are significantly more resistant than booklet labels and more suitable for home and industrial chemistry.

POLYCABONATES, ALUMINIUM, 3D LABELS, CHROMIUM LABELS
The range of items we offer also encompasses printing on various types of polycarbonates. These are used for industrial purposes. We supply aluminium tags for indoor and outdoor use in black and white or coloured variations. They are commonly used for industrial marking, but other purpose of marking than that is possible, too.
3D embossed labels is a way how to easily, simply and effectively promote your products. In this manner, we can make various motifs such as logos, pictograms, vectors, marking, etc. They are UV permanent, and hence appropriate for outdoor use. The long-lasting efficiency guarantees the fact that these labels are washable. They fit any type of the material. Besides that, they are also colour and plasticity permanent.
The chromium labels is how to make promotion labels unique. They are appropriate for indoor and outdoor use.